Improvement needed for look and feel Credit Card / PayPal payment choice
The current UI for choosing between Credit Card and PayPal payment looks and feels very clunky and dated - I think it needs quite a lot of improvement. In particular:
The default "ACH" option on the menu isn't helpful or intuitive - I had to look it up in the help pages to discover that it means a bank transfer. I doubt many customers expect or actually want to use a bank transfer option anyway. I don't think it should be there by default, and at the least it should be renamed to "Bank Transfer" rather than "ACH".
After removing the ACH option and enabling PayPal, the resulting choice has a clumsy appearance - Credit Card on the left of the window on an otherwise empty menu, and "PayPal Payments Standard" (which isn't wording that's ever seen on other websites) as a radio button on the other side.
Here's how the choice looks on some other example websites - this is the type of visual choice that most people are used to seeing, I'm sure you'll agree - i.e. a simple choice (normally using a radio button) between credit card (ideally with a choice of card types) or PayPal. This gives customers some sense of familiarity, reassurance and trust when handing over their payment details. Unfortunately, the Blesta interface doesn't feel like it instills the same type of trust and I worry that my customers would be put off from handing over their details when they see it (I haven't committed to using Blesta yet - I'm still testing it out).
Apple website: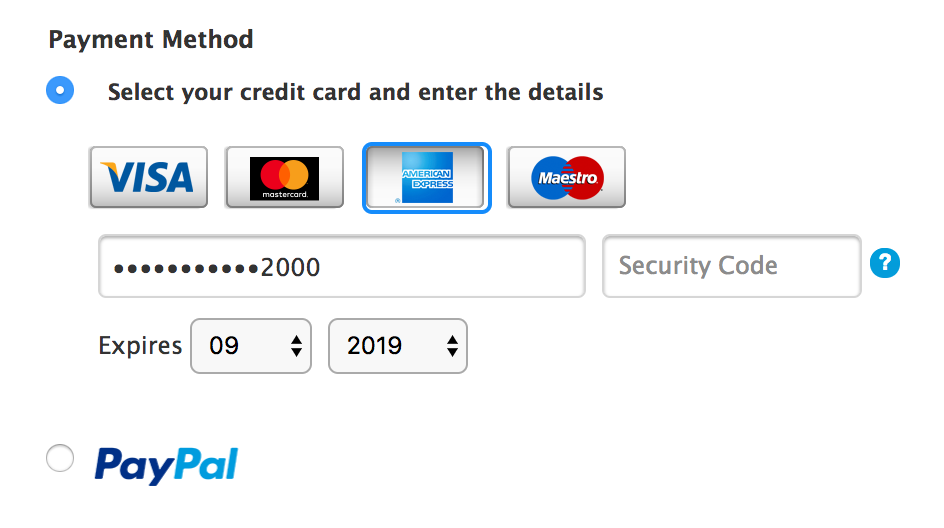 Juno Records:

Wordery book store:

Blesta: